Ten years ago, whether in the United States, Europe or China, whether it was a large company or a startup, the idea of ​​deploying an enterprise IT architecture was exactly the same - buying servers, deploying an IT system, and providing information support for the company's business and strategy. . For enterprises, IT is not so much a strategy as it is a necessary expenditure.
Today, Silicon Valley or Beijing startups buy IT infrastructure unless they are "mad" because they can acquire IT capabilities by renting "public cloud" cloud computing services.
The so-called "public cloud" refers to the third party to provide users with computing power, database storage, applications and other IT resources through the Internet. Users do not need to build their own IT infrastructure, and can purchase IT services from third parties as needed.
The rules of the game are changed by Amazon.
At the end of 2006, the world's largest e-commerce Amazon began to develop these capabilities and experience after solving the problem of managing very large data centers and complex software systems. AWS (Amazon Web Services) came into being.
AWS's logic is simple, launching a public cloud service that allows startups to bypass a one-time, multi-million dollar IT hardware investment and switch to Amazon's IT capabilities through multiple small payments. This model has been a great success, with more than 80% of startups in Silicon Valley becoming loyal users of AWS.
AWS also ignited the global public cloud market. According to data released by market research firm Synergy Research Group in the first quarter of 2016, AWS alone accounted for 31% of the global cloud market. Microsoft, IBM and Google together account for 22% of the market, and cloud service providers from the 5th to the 24th share a 27% market share.
It wasn't until 2016 that the outside world really realized how much money Amazon's business made. In April 2015, AWS's performance appeared in the earnings report for the first time eight years after the company was founded. AWS's revenue for the first quarter was $1.57 billion, accounting for 7% of Amazon's total revenue, but it contributed 49% of Amazon's profits.
In the fourth quarter of 2015, AWS revenue increased by 70% to reach $2.4 billion. Amazon officially predicts that AWS will one day surpass its core business e-commerce in revenue and become a new pillar.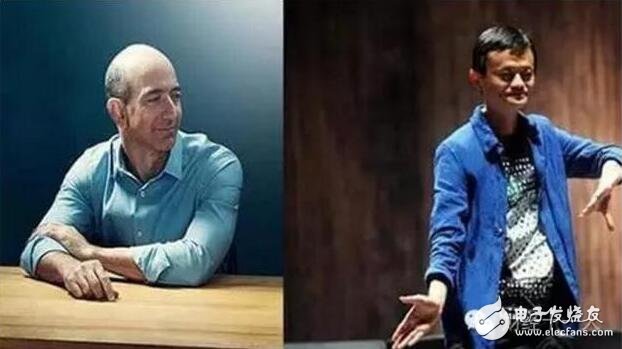 At the other end of the Pacific, Amazon's Chinese student Alibaba Cloud has grown rapidly. Alibaba Cloud replicated AWS's business model, accounting for more than 31% of China's public cloud market share, exploding in 2015, with an annual growth rate of more than three digits. In 2016, Alibaba Cloud began to move out of China and directly confronted AWS. For this reason, eight new data centers were built around the world.
The focus of AWS and Alibaba Cloud has shifted. After the startup company, starting from the second half of last year, large and medium-sized enterprises and governments in key industries finally began to test the cloud computing business, and began to try to apply core business to the cloud, which means that public cloud services began to enter the mainstream market, no longer. It is exclusive to small companies.
Market research firm Gartner reports that the global public cloud services market is expected to reach $204 billion this year, with annual growth rates approaching 20%. According to forecast data from another research firm, Market Research, the global cloud services market will exceed $270 billion in 2020.
This triggered a new round of war on the public cloud platform. In addition to AWS and Alibaba Cloud, Chinese and foreign public cloud giants are rushing, and traditional IT giants are rapidly transforming their strategies to transform into the cloud computing market. But this market is by no means a zero-sum game of your life and death. Given the unprecedented openness and cooperation of the cloud market, future winners will be everywhere in the industry chain.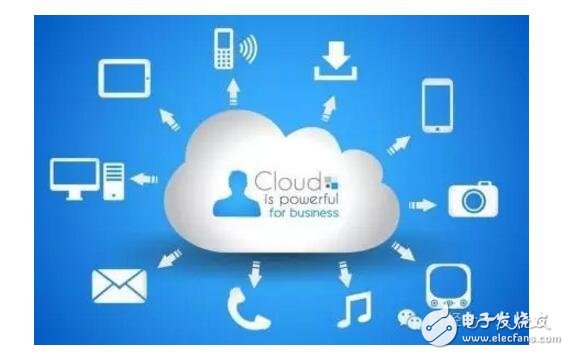 Cloud computing is becoming a new generation of commercial infrastructure
Alibaba Cloud rises
In 2010, Li Yanhong believed that cloud computing is a new bottle of old wine. Ma Huateng believes that cloud computing will become a hydropower-like infrastructure but it will take hundreds of years to realize. Ma Yun believes that "if we don't do cloud computing, we will die in the future."
Alibaba Cloud was established in 2009. Since then, it has been fighting for its internal application in Alibaba for many years. No one would have thought that Aliyun today has a 31% share of the Chinese cloud computing market.
In 2007, Alibaba's B2B business momentum is flourishing, Taobao and Alipay are growing, and the pressure on IT back-end systems is increasing. However, traditional software and hardware suppliers are slow to respond and it is difficult to come up with decent solutions.
Alibaba first started looking for a solution from the software. This software reform program was deducted with a fashionable hat - "SaaS (Software as a Service) cloud service."
At that time, Wang Tao, president of Ali Software, vowed to become China's best software company, but he was vacillating in the next two years: first pursued the platform strategy, and abandoned the platform strategy to take the application software package service B2B, and then launched the "business cloud." "concept.
The strategic swing has led to a dismal performance. Alibaba concluded afterwards that this is the result of "blindly chasing the wind." Wang Tao left, and the chief architect of Alibaba Group, Wang Jian, became the main trader of Ali IT Restructuring. This time, Alibaba was able to complete the transition from the old IT era (software deployment model) to the new IT era (cloud computing deployment model).
Wang Jian led the establishment of Alibaba Cloud in September 2009. Wei Zhe, then executive vice president of the group, stated that Alibaba Cloud will provide more services than Amazon Cloud Computing. "Alibaba hopes to use the two cores of cloud computing, mass storage and mass computing to serve the information technology of SMEs." .
However, like Amazon, the Alibaba Cloud platform is not output from the beginning, but is internally tested.
On the first day after the Spring Festival in 2009, when Wang Jian and his Alibaba Cloud team wrote the first line of code for the self-developed Feitian system, Ma Yun was asking Alibaba Cloud's current president, Hu Xiaoming, to leave Alipay to start a business and set up Ali Xiaoyu (Ali). The predecessor of finance). Ma Yun demanded that "only the loan business of less than 1 million yuan is used, the data is used, and it must be with Aliyun."
"Cloud computing seven years ago, who believes!" Hu Xiaoming recalled to the "Financial" reporter, but "just like the horse was pressed on the sink to drink water, you have to drink and drink, do not drink and drink."
The process of Alibaba Cloud and Ali's small loan at the time was very painful and the problems were frequent. At an internal meeting, Hu Xiaoming directly wrote the words "Begging for Engineers" on the PPT. "If Aliyun does not solve the problem again, Ali Xiaomao will die."
Alibaba senior product expert Chen Pengyu was the product manager of Ali Small Loan. He told Caijing that Ali Xiaomin and traditional finance are different. All the business is driven by big data calculation results, which tests the stability and security of Alibaba Cloud system. The unstable system in the early years brought several big business accidents to Ali Finance, "on several occasions, it was bankrupt."
"For example, if you are a small company, maybe I can only lend you a 50,000 yuan. The result is calculated to give you 5 million. You may have run. Finally, all the users have accumulated hundreds of millions. The risk exposure." Chen Pengyu reflected that Aliyun had almost committed the mistake of the criminal in Ali Finance.
This is why the Taobao, Tmall, and Alibaba B2B platforms were not willing to adopt Alibaba Cloud.
Chen Pengyu believes that Alibaba Cloud's detour in the internal production practice is a treasure that other cloud service companies cannot possess: "Without practice, you don't know where the pit is." Ali Xiaoyu is the first one of Alibaba Cloud. Internal customer.
In July 2011, Ma Yun believed that the time was ripe, and Alibaba Cloud began to sell cloud services to the outside world. The users were mainly for cost-saving start-ups.
At this point, AWS has gradually become a climate, but the public cloud service platform needs a lot of investment in the early stage, it is difficult to make a profit, the industry is not good for the prospect of this business.
Looking back at the 2010 IT Leaders Summit, the attitude of the BAT Big Three to the cloud is quite meaningful. Li Yanhong believes that cloud computing is just a new bottle of old wine, and there is no new idea. Although Ma Huateng recognizes that cloud computing will become the same infrastructure as water and electricity, he believes that it will take hundreds of years to achieve; only Ma Yun said, "If we don't do cloud computing, Will die in the future."
At that time, Alibaba Cloud learned Amazon to integrate upwards from the underlying IT services. However, Aliyun knows how to borrow, not only launches products that replace Amazon's storage at the time, but also is compatible with Amazon API interface, which is convenient for users to migrate.
Alibaba Cloud's clients were mainly targeted at Taobao, Ali B2B and other internal e-commerce sellers, mobile application developers and SMEs, and web game developers represented by customers who need related value-added services.
In 2012, "Double 11", Ali realized a daily transaction volume of 19.1 billion yuan, which was regarded as a mythical achievement. In 2016, "double 11", the figure was 120.7 billion yuan. But at the time, Alibaba Cloud handled 20% of Taobao and Tmall orders. Flexible deployment of computing needs, helping merchants to respond to the instantaneous influx of consumers over the daily constant times, to achieve zero leakage accidents.
After 2012, with the rise of the mobile Internet entrepreneurship, Alibaba Cloud's customers extended to mobile app developers. Alibaba Cloud has changed the IT needs of a new generation of entrepreneurs who have never thought about buying servers and bandwidth from the start.
In 2014, Hu Xiaoming took over from Wang Jian at the helm of Alibaba. Wang Jian set the direction for Aliyun. Hu Xiaoming is good at commercialization and established the strategy of Alibaba Cloud users going up and market globalization.
Alibaba Cloud has grown continuously since the second quarter of 2015, and its annual growth rate in fiscal 2016 is 138%. Morgan Stanley's recent report said that Alibaba Cloud's individual valuation has reached 39 billion US dollars. The bank estimates that in the next five years, Alibaba Cloud's revenue will exceed 18.5 billion US dollars, becoming the next growth pole of Alibaba.
This story is similar to AWS.
Today, Alibaba's sensitivity to cloud computing has its logic. Both Alibaba and Amazon are e-commerce genes. In the period of rapid expansion of the e-commerce platform, the need to resolve the stability of the internal platform has made Ma Yun have to do cloud computing. Secondly, Amazon's initial success in cloud services is also for Alibaba Cloud. Provide a reference path.
In 2012, Tencent finally began to cut into cloud services. Tang Daosheng, senior executive vice president of Tencent Group, told Caijing that the earliest is to help third-party applications to cope with the infrastructure pressure after the proliferation of traffic users. Subsequently, Tencent Cloud extended its services to existing investment or cooperation companies such as Sogou and Jingdong. , 58 and drops, etc.
Tencent seized some Internet companies, but the first opportunity has been lost. Tang Daosheng told the Caijing reporter, "Alibaba Cloud has indeed caught the cusp and has a first-mover advantage."
Baidu's most technical gene in BAT has also started small-scale cloud computing as early as 2009. In the same year, Li Yanhong proposed the concept of "box calculation", and advocated that users only need to input the requirements in the "search box", the system will feedback the corresponding services. Baidu then invested a lot of money for "box computing."
The project ended up failing because it was too advanced. Baidu later laid out cloud services for individuals and businesses, but never made up its mind.
In 2014, Li Yanhong finally began to recognize the value of cloud services. In a conversation with Jinshan Group and Jinshanyun CEO Zhang Hongjiang, Li Yanhong no longer denied cloud computing, thinking that this is indeed a big demand, but he still worried that cloud computing can't make money.
In July 2016, Li Yanhong once again reflected, "Baidu has been watching the cloud computing market, but at the time, it was felt that cloud computing was a hard work and not worth entering."
Baidu launched a cloud computing strategy this year, indicating that it will play the "trinity" function of "cloud computing + big data + artificial intelligence". But at this time Baidu has missed too much, and wants to catch up with the first mover and long.
Back in 2013, China's large and small public cloud service providers have begun to form an industry scale, but Alibaba Cloud quickly adopted the market strategy with aggressive market strategies.
Since 2014, Alibaba Cloud has cut prices more than ten times a year, with an annual decline of 30%. Each round of price cuts has forced other cloud companies to be forced to follow up. In October of this year, Alibaba Cloud announced that it will cut prices again, and the core cloud products will drop by 50%, including cloud server ECS, cloud database RDS, cloud storage OSS and cloud security products.
Ali Yun said that the price reduction space comes from the scale effect and the large-scale technology upgrade of the flying system this year. The longer the purchase time, the higher the discount. The discount is 30% for two years and 50% for three years. This is the 17th price cut by Alibaba Cloud within a year. Other public cloud platforms, including Tencent Cloud, Amazon AWS, Microsoft Azure, etc. have also followed suit.
Qingyun CEO Huang Yunsong told the Caijing reporter that the release of the technology dividend is the basis for cloud service providers to cut prices. The larger the scale, the lower the cost, and the price reduction is an inevitable trend. Moreover, the trend of overall social IT use costs is reduced. But the giants' repeated price cuts will also bring another market effect: lowering prices will stimulate the growth of the number of paying users, thereby driving revenue growth.
However, Huang Yunsong also pointed out that some giants' price cuts have the purpose of occupying the market.
In fact, this is one of the powerful weapons for the rapid expansion of Amazon, Google and Microsoft. Since its release in 2006, Amazon AWS has cut prices by 52 times. The company's CFO Brian Osafsky once said, "Price reduction is the core strategy."
The direct result of the price war is the reduction of dozens of cloud service providers. RackSpace, the US independent cloud service company, refused to follow up on price cuts. In a rumor of acquisitions and privatizations, the stock price fell by half in a few months, and it was forced to withdraw from the pure IaaS (Infrastructure as a Service) market in May of the following year. Managed hosting cloud.
Seizing China's current round of entrepreneurial enthusiasm has made Alibaba Cloud a leading position, but this is only the first half. The second half has already begun. Tencent and other domestic rivals are catching up and international players are starting to enter.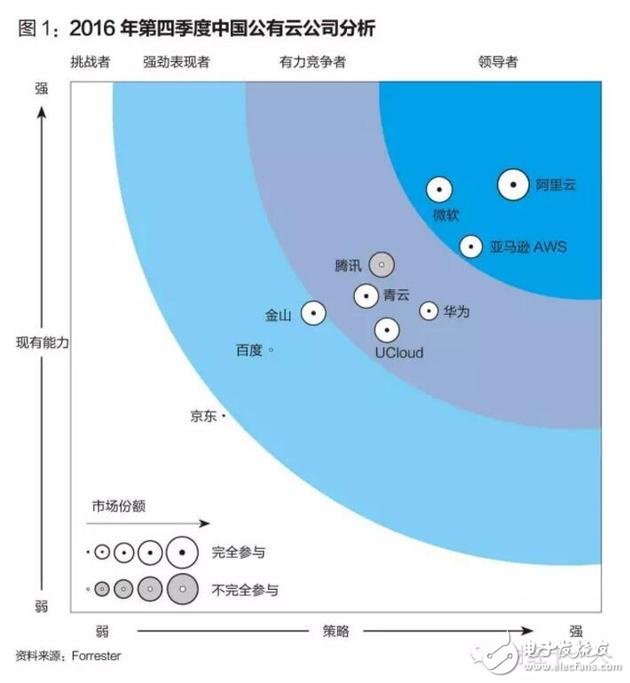 Second half
The Internet department, the traditional IT department, the telecom operator system, the foreign cloud system, the four forces in the cloud computing market have all moved, and they continue to stage a grand drama, and the market structure and competition situation also change.
The key turning point occurred in 2015. This year, the global enterprise non-cloud IT investment showed negative growth for the first time.
According to IDC's quarterly global cloud IT infrastructure tracking survey, in 2015, corporate spending on local IT infrastructure fell by 1.6%, falling for the first time; spending on cloud-related IT infrastructure was about It is $32.6 billion, 24% more than in 2014. In the first half of 2016, cloud facilities grew by 15% to $37.1 billion.
Correspondingly, EMC, Hewlett-Packard, IBM's traditional IT revenue fell 5%-15%, the global $100 billion IT market, the public cloud has already occupied 15%, and this number is still rising rapidly.
In the second half of 2014, the CIA became a customer of Amazon AWS, which shocked the global traditional IT giants. This means that cloud computing is no longer an edge market for small companies, it has become the choice of large companies.
He Baohong, deputy director of the Institute of Technology and Standards of China Information and Communication Research Institute and executive vice president of the Cloud Computing Open Source Industry Alliance, told the Caijing reporter that in 2015, China has reached a critical point. Key industry customers such as finance and government, and large and medium-sized enterprises have begun to test water cloud services, and they are testing production in the cloud, not edge applications.
However, compared to startups, they are more bulky and more complex, so they are cautious about emerging technologies.
Hu Xiaoming knows the benefits. He told the Caijing reporter that 80% of Alibaba's customer base is SMEs, and the remaining 20% ​​of major customers are the main force contributing to profits. This also means that with a large customer service capability, Alibaba Cloud can achieve better growth.
AWS is able to contribute more than 40% of its profit margin to Amazon with an 8% revenue contribution, which is why.
The four forces in the cloud computing market have moved: the Internet department, the traditional IT department, the telecom operator system, and the foreign cloud system.
Internet companies are closest to users, and they first saw the opportunity of public cloud in China. Similar to Alibaba Cloud, the cloud computing services of large Internet companies such as Baidu, Sina, Netease, Jingdong, 360, LeTV and Meituan started from their own business needs. However, most of them later chose the personal cloud business as a breakthrough. The personal cloud business and the Internet company's "2C" genes are more consistent, the demand is more clear, and the business model is simpler. But it also makes them lose the public cloud of the enterprise, because the personal cloud business has a fatal weakness - China in the free mode is difficult to make a profit. Although some companies are also working at the enterprise level, it is difficult to form an influence on a smaller scale.
For enterprise cloud services, Alibaba Cloud's strongest rival is Tencent Cloud. Tencent Cloud started three years later than Alibaba Cloud, but the momentum is fierce. Tencent's financial report for the third quarter of 2016 showed that Tencent's payment related services and cloud service revenue increased by 348% year-on-year, with total revenue of RMB 4.964 billion. Tencent cloud service revenue has more than doubled year-on-year.
Different from Alibaba Cloud's independent parent company system, Tencent Cloud started from its familiar social and gaming industry, and combined with Tencent's consumer-grade business advantages to form different vertical cloud systems, such as game cloud, video cloud, media convergence cloud, financial cloud, Government affairs cloud and so on. Tencent's internal market research results show that Tencent's current cloud market share in games, live video and O2O is ahead of its competitors, and artificial intelligence technologies such as image recognition have been provided through cloud services.
Taking video cloud as an example, this cloud has exported Tencent's technology and business capabilities in the video field for many years. Tencent's research on the front-end technology and audio and video quality of instant messaging software has formed the foundation of video cloud. In 2016, the video live broadcast market broke out, and Tencent also took a first-mover advantage in this segment.
Tang Daosheng pointed out that the video cloud solution can also be extended to more markets. The future of the tens of billions of IoT devices to capture external images also requires a professional video cloud solution. This laid the foundation for the next layout of Tencent Cloud. Today, Tencent is actively expanding into key industries such as tourism, public safety, urban planning, life sciences and finance.
Jinshan Cloud began to withdraw from the personal cloud disk market in September 2014 and turned to enterprise users. Grasping a group of online game enterprise users, realizing market reversal, and having a place, Zhang Hongjiang reflected, "If you turn around a year ago, it should be better."
From the beginning, the Internet cloud platform startups that targeted the public cloud business of enterprises, Qi Niuyun and UCloud, also began to seek transformation.
The two companies share a common identity, with original users coming from mobile internet startups and developers. The first bucket of gold comes from games, education, O2O, pan-entertainment (video, on-demand), Internet finance, etc. The business is also concentrated in the public cloud infrastructure such as storage, database, CDN.
Since last year, the two companies have entered the private cloud market for the needs of large companies. UCloud co-founder and CEO Ji Yuhua told the Caijing reporter that the public cloud test is the massive server operation capability and scalability, but the private cloud emphasizes compatibility, interface friendliness and security.
The so-called private cloud is a cloud service provider to build a dedicated cloud service facility for customers to ensure the security and stability of customer data.
Ji Huahua judged that, unlike the vertical classification of Internet companies, the traditional industry "has no such clear industry attributes". This is not suitable for mass public cloud services, and is more suitable for customized private clouds or "hybrid cloud of private cloud + public cloud" mode. To this end, this year, Ji Yuhua set up a separate joint venture company to operate a private cloud to serve large companies.
He plans to open the public cloud and private cloud business in the next step, and use the hybrid cloud model to get through the cloud. In order to support this strategy, UCloud increased the pace of financing, looking for suitable M&A support strategies to fill shortcomings.
Lu Niuhua, president of Qi Niuyun, told the Caijing reporter that the first private cloud customer of Qi Niuyun is a telecom operator. They are interested in the public cloud storage advantage of Qi Niuyun. From November 2013 to April 2015, UCloud received three rounds of financing, with a total financing amount of nearly RMB 1 billion. The total amount of the four-round financing of Qi Niuyun is also nearly 200 million US dollars.
Capital helped Zhongxiaoyun Platform Company to survive the first half. The public cloud is a capital-intensive industry and a real estate business in the high-tech industry. The initial investment is huge and the growth cycle is long. To continue to play, they also need to deploy more high-end technology and services for large enterprises. Small and medium cloud platform companies have to go through talent, technology and operation, all of which require money.
Hu Xiaoming commented that the key factor in whether the small and medium-sized cloud platform players can reach the final stage is whether they can keep up with the leading first legion and will be eliminated if they can't keep up.
On this battlefield, the union of the other two forces is quite meaningful. Huawei, representing traditional IT equipment vendors, and China Telecom, which represents telecom operators.
Similar to traditional IT giants, Huawei is good at deploying private clouds for enterprises, and operators naturally have rich bandwidth resources, customer base and operation and maintenance experience.
Huawei's rotating CEO Xu Zhijun said in 2015 that in the field of cloud computing, cooperation with telecom operators is the best choice, especially in overseas markets. In the past few years, Huawei and the world's major telecom operators have similar cooperation in the field of cloud services.
As a technology company with global operations, compared with the staged success in the cloud market, Huawei is more concerned about the strategic success - becoming the preferred cloud computing service provider for "going out" Chinese companies, forming a global "cloud network integration" Operational service pivot.
This year, Huawei joined forces with China Telecom to fill the domestic public cloud market and increased the layout of Huawei's cloud ecosystem. The two form a complementary model – Huawei provides products and technologies, and operators provide network, IDC (Internet Data Center) resources and operational services experience. Xu Zhijun believes that Huawei can only have an advantage in competition with Internet companies if it cooperates with operators.
International Data Corporation reports that Telecom and China Unicom accounted for 13.1% and 7.6% of China's public cloud market share in 2015, second only to Alibaba Cloud, far higher than Microsoft, Amazon, IBM and other foreign cloud giants. But operators are not good at running the cloud alone, and the alliance with technology giants is a better choice for them.
A senior person from China Mobile analyzed that the situation on a global scale is similar. Operators have no technical potential and it is difficult to grow into a cloud giant alone. The synergy will help operators not be diluted in this field.
On November 21, Alibaba Cloud announced that data centers in Europe, the Middle East, Japan and Australia will be opened in the month, and Alibaba Cloud's overseas data centers will increase to eight. Hu Xiaoming said that the trend of internationalization, Alibaba Cloud needs "internal and external repair."
Huawei, Alibaba Cloud and Tencent are currently a few players from China's cloud service providers to expand overseas. The overseas market is huge, and each other is more like a comrade-in-arms than a game of life and death. Hu Xiaoming believes that Huawei has a unique advantage. "Alibaba Cloud wants to learn from Huawei, end-to-end layout, and organizational management, and learn from each other."
International Data Corporation's 2015 China Public Cloud Report revealed a situation in which AWS, Microsoft, and IBM, which have more than 60% of the global market share, are temporarily unable to do so in the Chinese market, with market shares in single digits. The reasons for this are diverse. The core lies in the regulatory policies of the Chinese government and the cloud deployment habits of Chinese companies that are different from those of European and American companies.
The Chinese government's regulatory principle is that all Chinese data must be kept in China, and all technical services must be provided by Chinese companies. This means that if a foreign cloud wants to conduct business in China, it must seek local partners to undertake and cannot provide services on its own. Moreover, foreign cloud service providers are also subject to many restrictions on service resources and need to make compromises in their business models. Therefore, even if a resource partner is found, it may not be able to smoothly expand the business.
A senior person from IBM Greater China told Caijing that IBM has opened more than 150 applications to corporate users around the world, but there are only 10 applications in China. Similarly, hundreds of AWS applications worldwide can be used in China. There are only dozens of landings.
The practice of foreign capital clouds is to make progress difficult.
Beginning in August this year, the services of the Amazon AWS Beijing area will be operated and provided by the Halo New Network. Amazon will circumvent license restrictions by licensing technology to the new optical network.
Ail Curman, vice president of global marketing for Amazon AWS, told Caijing that in order to improve its service capabilities, Amazon is working hard to reinforce its ecosystem. The number of partners has exceeded 700, and in 2013 it was only 17.
The Amazon headquarters gradually decentralized the Chinese team – the formulation of the strategy and the choice of partners to the Chinese team. At the same time, Amazon has accelerated the pace of new products in China, and the new products are listed in China at the fastest time. The slowest is only six months.
Under the pressure of Alibaba Cloud and AWS, Microsoft and IBM are also stepping up. Ralph Haupter, former chairman and CEO of Microsoft Greater China, previously said that the next target is to target manufacturing, retail, automotive, media and other industries, and to cut the price of some cloud computing products for Chinese customers by 25%-30%. . IBM is based on the cloud platform Bluemix, and hopes to differentiate from competitors with technical services such as artificial intelligence, Internet of Things, and blockchain.
Hu Shizhong, general manager of cloud computing business in IBM Greater China, told Caijing that the biggest difference between IBM and other companies is that relying on the artificial intelligence platform Watson, IBM can "satisfy the solution that the company can't think of now." Another advantage of IBM is its strong business consulting service capabilities and service operations system. And this is exactly the "advanced service" that large companies, especially large manufacturing companies need.
However, many industry insiders including foreign cloud executives analyzed that policy restrictions still exist and will not change in the short term. Foreign capital clouds will always dance with shackles in China. This is good news for local companies.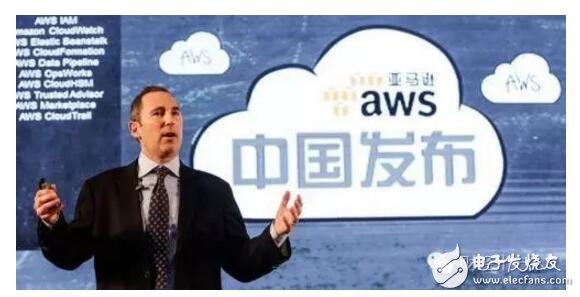 The Amazon AWS, which is invincible in the US and European markets, has entered the Chinese market with twists and turns.
Ecological competition
Cloud platform leaders can provide large enterprises and government users by providing cloud services. Traditional IT companies can use the cloud platform to release their capabilities, and developers can stand on the same starting line with big companies to do the innovation they want.
He Baohong told the Caijing reporter that the competition in the cloud has moved from single product competition to ecological competition. It is impossible for a public cloud service provider to rely on one or a few items to go it alone. It depends on the entire ecosystem.
The battle for ecology has actually started. Including Alibaba Cloud, Tencent, Huawei and other large public cloud giants to open up the ecology, pull in many new and old IT manufacturers with different advantages, and complement each other to expand the market.
The story of Oracle in this ecological war is very representative. Oracle is both an active player in the transformation of cloud services by veteran software giants and a foreign cloud identity in the Chinese market.
Oracle's strength lies in traditional database software, with a global market share of 43.9% in 2015. It is also an important source of income, but growth has slowed and some regions have begun to decline. Oracle has been transforming the cloud market since 2012, and has strong technical advantages in SaaS (Software as a Service) and PaaS (Platform as a Service).
China is a key market for Oracle, but as a foreign cloud, Oracle cannot land new businesses independently. To solve this problem, Oracle and Tencent signed a strategic cooperation agreement at the end of November 2015. In September this year, the two parties signed the cooperation agreement.
Under the agreement, Oracle will promote product and technology support across SaaS, PaaS and IaaS for Tencent Cloud in China. Tencent's strengths in the Internet, social media and mobile computing arena.
This is equivalent to inserting wings for Tencent Cloud. Oracle not only has technology products that span IT and the cloud, but also has a high market share in the mainstream sectors such as finance. It is a ready-made gold mine. For Oracle, the future cloud, especially SaaS, is freed by social networks and social media. Tencent is the best choice.
Tang Daosheng, senior executive vice president of Tencent, who led the cooperation, told the Caijing reporter that the marriage with Oracle is beneficial to Tencent's entry into several important industries including finance. The financial cloud is one of the key areas of Tencent Cloud's layout, and its current customer growth in the banking, insurance, and securities industries is growing rapidly.
He said that for the Internet public cloud platform, the financial industry is a potential big customer, but it is difficult to cut in. The docking and special needs of multiple systems within the bank are complex, and it is impossible for new cloud service providers to replace them overnight. Oracle brings Tencent's capabilities to serve Chinese users; Tencent is also developing potential users, such as financial customers, to also include Oracle's expertise and products. "This is a two-way choice." Tang Daosheng stressed.
In this marriage, Oracle and Tencent have complementary advantages and equal status.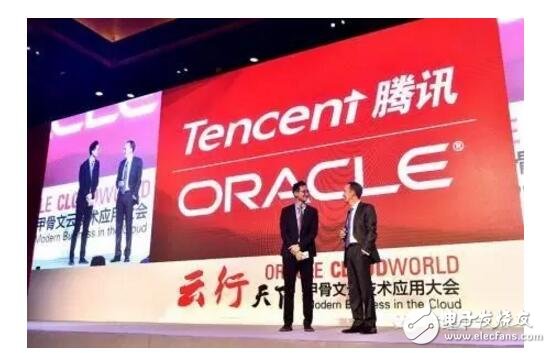 Cooperation with Oracle has put wings on Tencent Cloud
Oracle's partners in China are not limited to Tencent. In September this year, Oracle announced that it has joined Huawei's cloud ecosystem and will license the open platform to improve the performance, reliability and security of Huawei's cloud servers when handling critical services. Huawei is the leader of Huawei's cloud ecosystem, and Oracle is only one of many ecological allies.
At present, the heavyweight companies in the global IT field, such as Digital China, SAP, Accenture, 21Vianet, AsiaInfo, Avaya, Dell, Kingdee and the three major telecom operators, have chosen to join multiple cloud ecosystems at the same time, such as Alibaba Cloud. Tencent Cloud, Huawei Cloud, etc.
The ecology dominated by large cloud platform giants temporarily meets the needs of the three parties: platform leaders provide comprehensive cloud services through ecology to acquire large enterprises and government users; traditional IT companies continue to regain their momentum; more developers can work with large companies Standing on the same starting line, they have the same ability as big companies to do the innovation they want to make.
Shao Guanglu, deputy general manager of Unicom, said in an interview with Caijing in early November that any company is just a tree in the cloud ecosystem. Participants have their own positioning and focus, both competitive and cooperative.
In order to be a big ecosystem, platform leaders need to lower their posture to attract all kinds of partners and developers to join. Huawei's rotating CEO Guo Ping said that in the cloud platform cake, Huawei only took 1%, and the others were allies. The logic is simple – only by working together to make the ecology bigger and stronger, the platform leader is profitable.
However, many analysts interviewed by Caijing reporters believe that the unequal cooperation relationship cannot be deeply bundled with services and applications for a long time. Although the ecology can expand rapidly, it is difficult to do it.
Forecast the score
By 2020, six companies will account for 80% of the global public cloud market: Amazon, Alibaba, Microsoft, Google, Salesforce and IBM
In July 2016, Fang Hongbo, Chairman and President of Midea Group, looked forward to the business transformation brought by the cloud in a speech. He pointed out that big data and cloud platforms are a knockout for traditional manufacturing. Cloud is the foundation of intelligent manufacturing, with data as the core, connecting planning, procurement, research and development, manufacturing, marketing, logistics, customers, users and other aspects.
Fang Hongbo believes that connecting the above links, processing and analysis of data is the first layer of manufacturing change; the second layer, on this basis, to reverse the business model, improve efficiency; the third layer is based on users Center to promote the transformation of the entire business model.
From the transformation of information systems to the transformation of business models to the transformation of business models, the logic lies in the upgrading of IT infrastructure from previous aids to transformational boosters.
This is the ideal state for cloud computing to transform traditional businesses, but it exceeds the awareness and demand of most companies for cloud services. A large state-owned enterprise CTO told Caijing that 90% of his company's IT budget is maintenance and support, transforming business processes and business transformation, is the top-level strategy of the enterprise, not the daily demand drive of the IT department.
In order to avoid repeating the old IT era by the coercion of strong suppliers (such as IOE), most companies believe that the scale and scope of cloud services must be controlled. According to Gartner data, each company in the world currently uses 4.6 cloud service providers. This does not include private clouds where the enterprise hosts core data and systems.
The combination of these two factors determines that even if most companies use cloud services, it is impossible to get through the whole process in a short period of time; it is even more impossible to make full use of cutting-edge technologies (such as artificial intelligence) to transform the entire process. Transform business models.
He Baohong commented that China's large-scale government and enterprise organizations have just begun to accept the cloud, and a large amount of demand comes from the private cloud, and a small amount of extension to the public cloud is far from ideal.
The cloud layout of a domestic airline is very representative. The airline is looking for a public cloud platform that carries a portion of high-traffic tickets for sale and supports promotional sites. In the complex airlines of IT systems, this belongs to the edge business. Both core data and IT systems are deployed on Oracle's IT systems. The company has not even begun to deploy a private cloud, and is currently only at the level of IT system virtualization.
Even for the edge business, the company's people who led the project said that the synchronization and security of the database and internal database on the cloud are also the primary considerations. For this company, the public cloud is just an attempt.
Ariel Coleman told the Caijing reporter that "Amazon has been lobbying large companies to use public cloud services." But in the short term, it is difficult to reverse the experience.
Xu Mingqiang, chief technology officer of Microsoft Greater China, told the Caijing reporter that big companies are more concerned with the security performance of the cloud platform, and the scalability, whether it can match the long-term development path of its business. Based on past IT experience, they put forward specific requirements for cloud platform performance, delivery methods, deployment models, and standardization of service delivery. Startups on public cloud platforms don't have such complex needs.
Cloud service companies know very well that in order to occupy the commanding heights, they must prepare for technology and platform in advance to meet future needs.
"All cloud service companies, AWS, Alibaba Cloud, Microsoft or Google, the most worried is that they can't keep up with the next wave of technology." Hu Xiaoming said, "I think every moment." Where is the next vent, and the battle is raging."
Similar to the world's four giants, Alibaba Cloud is rapidly launching an artificial intelligence strategy based on public clouds. According to the traditional cloud computing market (IaaS, PaaS and SaaS), current cloud platform companies are crowded at the IaaS layer, and artificial intelligence belongs to the PaaS layer, such as data analysis and artificial intelligence modules. With them, it is possible for the cloud platform to break away from the basic role of circulating data and analyzing data, and use the powerful power of data to achieve business transformation.
A headhunting company in the United States told the Caijing reporter that they have received a large number of recruitment requests from Alibaba Cloud, mainly in the field of artificial intelligence. "Although the rewards are very good, the corresponding requirements are also very high. Such talents are not so easy to find."
From the perspective of cloud service providers, the homogenization of IaaS has forced it to expand to PaaS. When users acquire basic capabilities such as computing, storage, and networking, they need more advanced capabilities such as big data analytics. At the same time, PaaS services will also bring higher margins to cloud computing service providers. Ji Yuhua said that compared with IaaS, the gross profit of PaaS can be doubled.
Manufacturers that have previously provided industry SaaS solutions will also expand to PaaS. Google and Saleforce are typical manufacturers, such as Beisen, Kingdee and UF. Because SaaS standardization can reduce costs and ensure operation and maintenance, PaaS can be customized to meet the complex needs of enterprise users.
The new cloud giant is likely to be born from a cloud platform company that is the first to cover IaaS, PaaS and SaaS.
A shortcut to connecting ideal cloud services with current real-world needs is to cater to the needs of security, cost and retrofit cycles, and to provide a buffer for private and public clouds. The essence of convergence is to provide higher reliability, availability, and security than the public cloud, and to open up with the public cloud platform.
Almost all public cloud platforms are solving this problem. Most people have chosen to provide a separate set of private cloud solutions for businesses, on-demand, and on-demand limited connectivity to public cloud platforms.
Alibaba Cloud's plan is more radical. In April 2016, Alibaba Cloud released the proprietary cloud Apsara Stack platform for large and medium-sized enterprises and governments. This platform is based on Alibaba Cloud's public cloud platform and is optimized for the enterprise market to meet the security of the government and enterprise markets. Regulations and reliability requirements. The General Administration of Customs, Zhejiang Government Affairs Service Network, Internet Commerce Bank, Guizhou Traffic Police, etc. are its first customers.
Through this proprietary cloud platform, Alibaba Cloud hopes to meet the needs of larger customers and open up the underlying data with its own public cloud platform. Hu Xiaoming said that proprietary cloud is a special deployment model of public cloud, not two systems.
Prudent corporate users still have concerns about such new forms of business. A large energy enterprise technology architect told Caijing that the high-concurrency public cloud architecture does not necessarily apply to private clouds. He is worried that the enterprise's own IT architecture will lead to complex adaptation problems and whether this model can really satisfy the big problem. The needs of the enterprise?
Hu Xiaoming predicted that in China, this buffer zone is likely to take 5 years to 10 years.
At the end of 2015, International Data Corporation predicted that by 2020, six manufacturers will monopolize approximately 80% of the global public cloud market share. The company's chief analyst Frank Gens believes that the six companies are Amazon, Alibaba Cloud, Microsoft, Google, Salesforce and IBM.
However, Hu Xiaoming's judgment is more optimistic. "This market is big enough to accommodate seven or eight giants."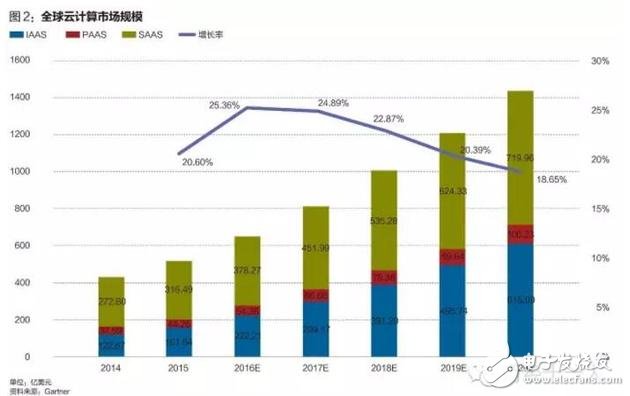 Diesel Generating Set,Genset Generator,Independent Power Supply,Office Buildings Generator
Shaoxing AnFu Energy Equipment Co.Ltd , https://www.sxanfu.com