Weather Protection:
IP66-67
Material:
Aluminum Alloy Die-Casting
Power Supply :
DC Powered
Telephone Version:
PSTN/SIP/GSM/3G
Trademark:
J&R or Customer brand
Transport Package:
Pearl Cotton, Carton
Specification:
CE, FCC, RoHs, ISO9001, IP66-IP67
J&R Analog/SIP Heavy Duty Telephone,Broadcasting Telephone for Marine,Tunnel,Power Plant 
 
Model No:JR103-FK-HB Broadcasting Telephone

Product Description:
As a weatherproof telephone, it is fully contained within a corrosion resistant cast aluminium weatherproof case with a door providing complete protection against dust and moisture ingress, resulting in a highly reliable product with a long MTBF. Equiped with hron and beacon, the horn can broadcast remotely for notification,

The horn works after 1-9 rings (adjustable), shut when handset lifted or call finished. Hron works after 1-9 rings, shut when handset lifted or call finished.

The LED Red beacon begins to flash when ringing or in use, attracting attention to the phone when call comes, it could be very useful in the noisy environments.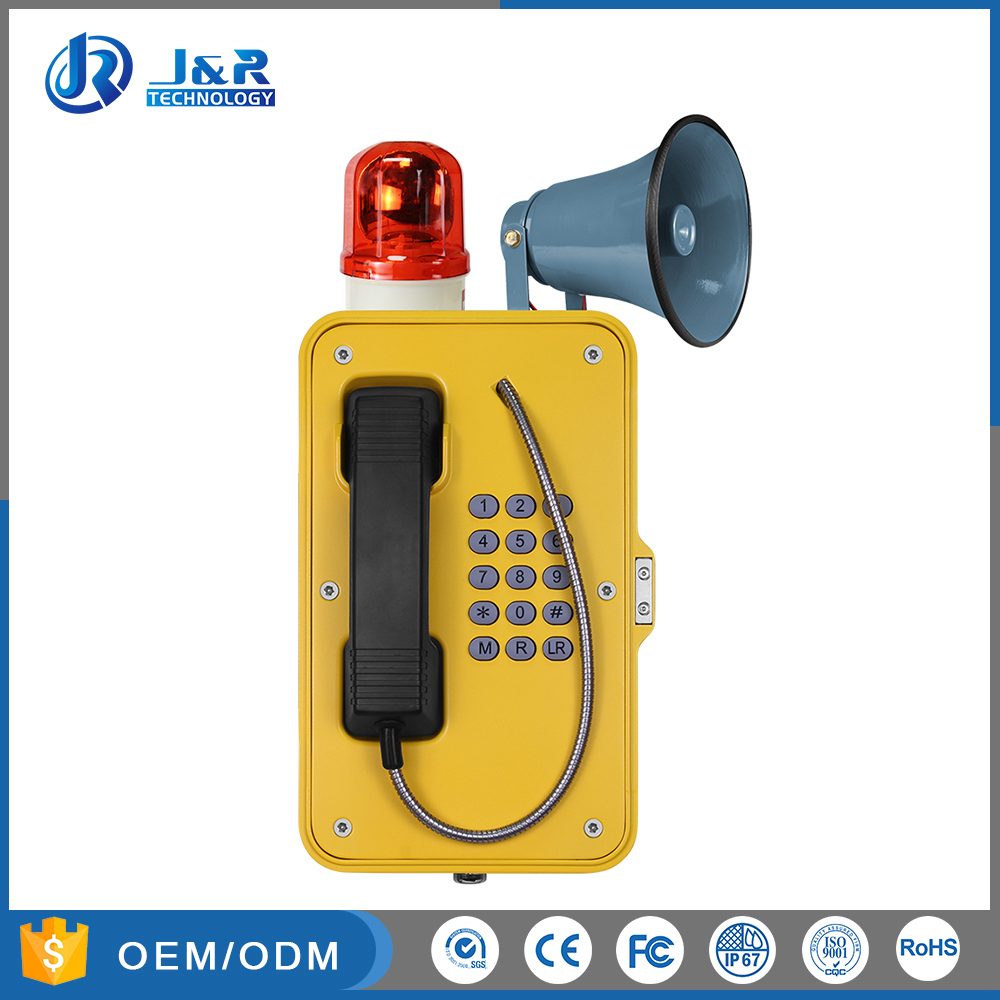 APPLICATION:
Ideal for Metro, Railway, Highway side, Marine, Mining, Tunnels, Steel Plant,Chemical plant,Power plant indoor: Airprot, transtation, bank,koisk, elevator, university, hotel, hospital, plant, oil and gas,Outdoor station,Bridge,Mine, Army,and related industrial application, etc. 



FEATURES:
Standard Analog Phone,VoIP/SIP phone,GSM/3G Phone
Robust construction,Vandal resistant
All weather protection IP66-67
Magnetic reed hook switch to reduce parts subject to wear
Weatherproof and corrosion resistant handset
Stainless steel armoured handset cord
Tamper resistant fixings
Simple installation
Fast-fit terminal connection
Programmed via web interface
Non-volatile memory
The phone will ringing loudly and lamp will flashing when there is a incoming call.
With auto-answer feature after 5ringing,Auto- release the line when the other side cut off the line
With built-in amplifier, with external ringer and lamp: 15W (30W optional)
DC Power Supply 
Full keypad with memory, 0-9 buttons can be programmed as speed dial button.
"LR" button for last number redial
"R" for flash recall
"M" for muting
RJ45 Ethernet socket through IP67 plug connector.
SIP (Session Initiation Protocol) RFC3261
Inbuilt redundancy: able to make diversion calls to 2nd PBX
Configuration: web interface or server based configuration file.
Static IP address provisioning or DHCP. 
Mass configuration available.
CE, FCC,ROSH compliant
Related products: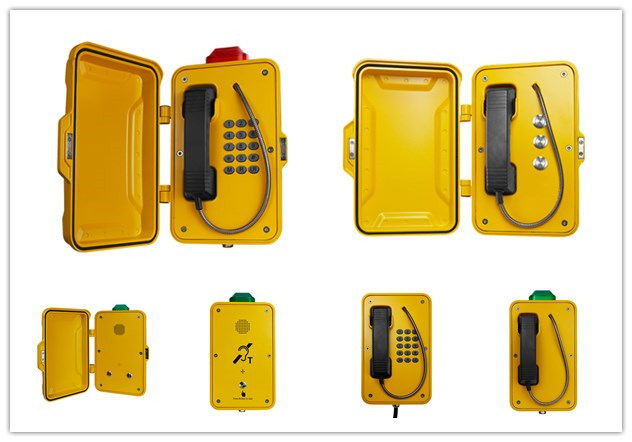 Technical Data
Analogue Version

Power Supply

From the analogue telephone network

Supply Voltage        

24 VDC to 65 VDC

Supply Current

20 mA DC to 100 mA DC

Ringer Volume

- 80dB(A)  at a distance of 1 m
- 110dB(A) at a distance of 1 m (for external horn speaker)

Dialing Method

DTMF mode in accordance with ITU-T recommendation Q.23.
 
SIP Version

Power Supply

PoE or 12V DC

Power Consumption

-Idle:1.5W
-Active:1.8W

SIP Protocol

SIP 2.0 (RFC3261)

Support Codec

G.711 A/U, G.722 8000/16000, G.723, G.729

Communication Type

Full duplex

Ringer volume

- 90~95dB(A)  at a distance of 1 m
- 110dB(A) at a distance of 1 m (for external horn speaker)
 
3G Version

Power Supply

12V DC

Power Consumption

-Idle:0.3W
-Active: 1.5W

Communication Type

Full duplex

Ringer volume

90~95dB(A)  at a distance of 1 m

Program Method

Remote programming by SMS

Frequency

 A version:
- Dual-Band WCDMA/HSDPA 850/1900MHz 
- Quad-Band GSM/GPRS/EDGE 850/900/1800/1900MHz
E version:
- Dual-Band UMTS/HSDPA 900/2100MHz 
- Quad-Band GSM/GPRS/EDGE 850/900/1800/1900MHz
J version:
- Dual-Band UMTS/HSDPA 850(800)/2100MHz 
- Quad-Band GSM/GPRS/EDGE 850/900/1800/1900MHz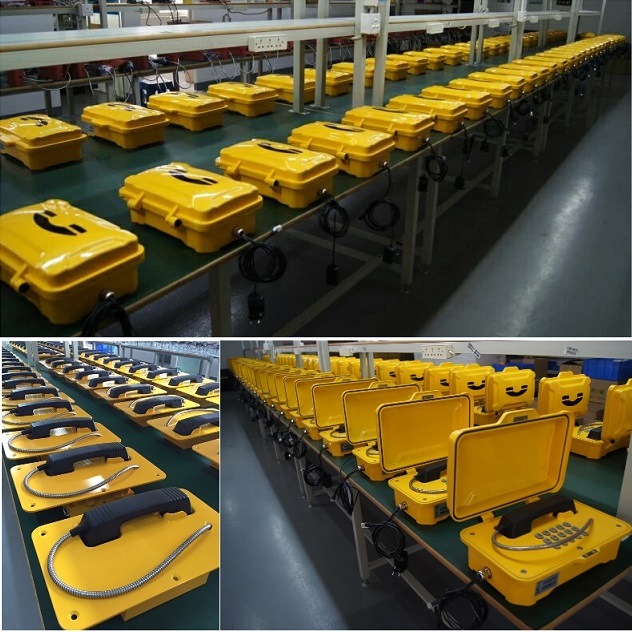 Packaging &Â Shipping
Unit size: 339*246*126(mm)Â 
Carton size:200*300*440( mm )
Packaging materials: pearl cotton, carton
Net weight: 6.2KG
Gross weight: 7KG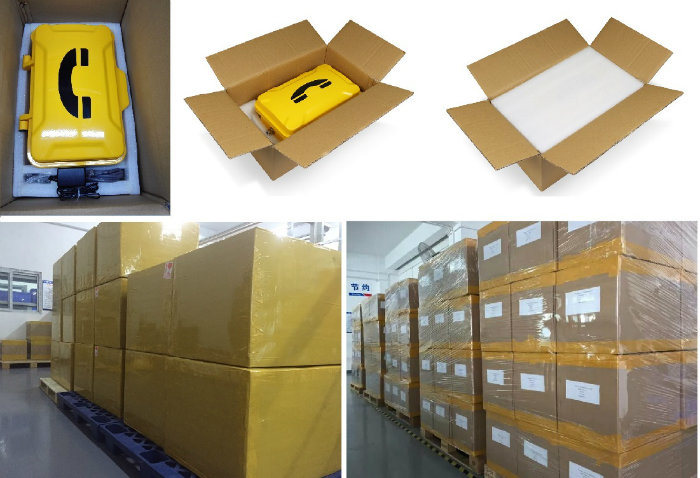 CERTIFICATIONS:

J&R is China based design and manufacturer of rugged communications equipment. Our telephones and systems work, and last, in environments where regular products wouldn't.
(All of our phone model avaliable for Analogue version,IP/SIP versio,GSM/3G version)Â 
After well study your information,we sincerely hope to enter into partnership with your esteemed compnay.and we hope to serve you and cooperate with you for all of our product range in your market.
We could offer you all of our product range with ODM&OEM solution to meet your demands and requirement well.
and we will support you with the best product solution and costeffective solution to support you with the project requirement and marketing proposal. 


Christine Tan
Sales Engineer
J&R Technology Ltd
 

Choose J&R technology, Choose reliable talks! 

 
APM model SPS300VAC9000W 3 Phase Ac Power Source system is able to provide not only stable DC/AC output power,but also 3-phase / 1-phase output.The 3 Phase Ac Power Supply is with high speed DSP+CPLD control, high frequency PWM technology, active PFC design. Reliable ac sources for applications such as electric, lighting, aviation sectors, enterprise`s production test etc.
Some features as below:
5.6`` large touch color screen, possess complete functions and easy to operate.
Support for USB data import/export and screen snap from front panel.
AC+DC mixed or independent output mode for voltage DC offset simulation.
Capable of setting voltage and current output restriction, support for constant current output mode.
Capable of setting output slope of voltage and frequency.
Capable of setting ON/OFF phase angle.
With reverse current protection to avoid current flowing backward.
Built-in power meter, which is capable of measuring 5 electrical parameters per phase, including voltage, current, power, etc.
Support mA current measurement function.
9000W Three Phase AC Source System
9000W Three Phase Ac Source System,System For Three Phase,Three Phase Power,Three Phase Power Supply
APM Technologies (Dongguan) Co., Ltd , http://www.apmpowersupply.com