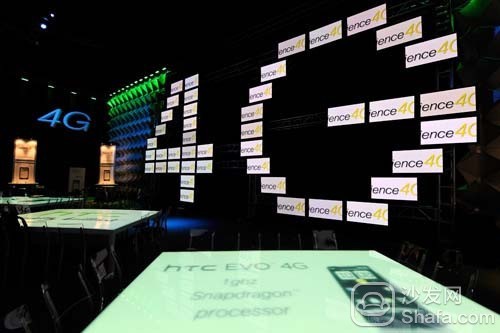 On December 24th, CCTV and China Mobile Communications Corporation formally signed a strategic cooperation framework agreement in Beijing to jointly build a national 4G video distribution center and fully carry out 4G business cooperation. Hu Zhanfan, Director of CCTV, Luo Jianhui, Director of Network Audiovisual Program Management Department of the State Administration of Press, Publication, Film and Radio, Yuan Zhengming, Deputy Director of CCTV, Wang Wenbin, General Manager of China Network TV Station, Chief Editor Wang Guohua, President of China Mobile Communications Corporation, and President Li Yue Sha Yuejia, vice president, attended the signing ceremony.

2014 is China's "first year of media convergence." It is also known as the first year of China's 4G commercial development. The construction of 4G video distribution centers is an inevitable requirement for today's media integration and development. Hu Zhanfan, chief of CCTV, stated at the signing ceremony that cooperation with China Mobile to build a 4G video distribution center and carry out a comprehensive 4G strategic cooperation is a vital part of the spirit of the speech made by the General Secretary of the Continuing Internship Jinping about the development of media integration and the Central Government's "Promoting Traditional Media" Guideline for the development of integration with emerging media, actively adapting to the new situation of 4G development, using new technologies, developing new businesses, providing new services, occupying new frontiers, accelerating the deployment of mobile Internet, and seizing the new entrance to the mobile Internet and the commanding heights of mobile communication, building Three-dimensional and diverse, integrated development of modern communication system, an important measure.

According to statistics, at present, China's mobile video users reach 294 million, and the annual growth rate is 84.1%. The extensive application of 4G will bring huge development space and broad prospects for mobile video. With a mobile phone in hand, watching videos anytime, anywhere is becoming the new normal for people to watch videos. The 4G video distribution center is a cooperative project that will serve as a key project and an important starting point for CCTV to speed up the integration of traditional media and emerging media. It will also increase the influence of the dissemination of TV media in the 4G new media field, public trust, and public opinion guidance capabilities. It is of great strategic importance to satisfactorily meet the growing spiritual and cultural life needs of the people.

Chairman of China Mobile Kuang Guohua said that China Central Television has the most abundant content resources and China Mobile has the largest 4G network. The strong cooperation between the two parties is "the lover's endeavor". The two parties will use 3-5 years to build China's largest new media distribution platform and realize more than 1,000 channels of live video coverage. China Mobile is full of confidence in development and cooperation. The 4G Video Distribution Center will strive to ensure the safety and green of content and give full play to positive energy; actively explore cooperation models, vigorously promote innovation, create more business forms, and attract more attention from users; actively promote the upstream and downstream industries to develop together and help The healthy development of the national economy. It is estimated that by 2016, the 4G video distribution center will bring more than 5,000 jobs to the upstream and downstream industry chains, creating an industry scale of tens of billions of renminbi.

CCTV and China Mobile will join forces to build a 4G video distribution center across borders. CCTV will use CCTV's authoritative information, video content and brand advantages, and leverage China Mobile's user channels, technology platforms, and market services to achieve excellence. The video content promotes socialist core values ​​and delivers positive energy to better meet the new demands and expectations of the people in the 4G era for online video. In the project cooperation, CCTV builds a 4G mobile TV content aggregation and integration broadcast control platform. It is responsible for the aggregation and broadcast control of sources, and China Mobile is responsible for building 4G mobile TV distribution platforms and operation support systems. The two parties will jointly develop hardware products such as mobile phone partners, develop mobile phone video derivative applications, try post-billing models such as advertising, explore new content-based content operation models, and jointly build mobile phone original video industry circles. On this basis, CCTV and China Mobile will further develop in-depth cooperation in 4G services such as animation, mobile phone reading and mobile phone music.
It is reported that the 4G video distribution center will provide high-quality video content and convenient services for the majority of mobile phone users. At the same time, it will also be open to national television stations and video content production agencies, provide professional communication technology services, create a good environment and space, and jointly explore 4G. The new operating model of the video industry will promote the integration of China's new video media industry and build a green, healthy and orderly 4G video media ecosystem.
Recommended installation sofa butler Download: http://app.shafa.com/