On the afternoon of September 13, a capital cooperation news of iQiyi and Coolo opened the Internet appliance circle. According to the voluntary announcement of Hong Kong Stocks Skyworth Digital (0751.HK), Beijing Aiqiyi Technology Co., Ltd. plans to invest 150 million yuan to obtain a 5% stake in Shenzhen Coolo.
In accordance with the investment amount of iQiyi, the value of Shenzhen Coolco is estimated to reach RMB 3 billion. Shenzhen Kukai is an indirect, non-wholly-owned subsidiary of Skyworth Digital, which announced its independent operation last year. The big boss behind iQiyi is Baidu.
Wool is on the sheep!
Once upon a time, in the Internet TV brand, young people, entrepreneurs only music, millet as an example of innovation. In particular, Xiaomi's slogan "Young People First XX" was copied and used by many latecomers and home appliance manufacturers.
However, those plagiarised latecomers, compared to Xiaomi and LeTV, can be said to be a heaven and an underground. The pigs once fantasizing about being ostentatiously flew into the sky. The cruel reality was that not only were they not flying, they were trapped in the air and they knew where to go.
Wang Zhiguo, chairman of Coolopen, once said: "The price of the product is no longer enough for the user." The current price war for color TVs has benefitted consumers. However, a common sense tells us that the benefits of today's consumers and the price of wool on the sheep must be doubled.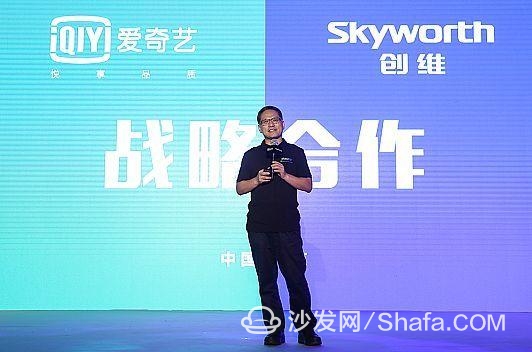 Kill the enemy 1000, self loss 800
There is a saying in China that "it is not good to have cheap goods." This is biased, because there are also good things that are cheap. The Internet TV price war, if only for the initial big momentum, do brand entry, then in the home appliance industry, this is very common, in the past, innumerable, these cheap things can certainly be good goods.
However, if this Internet TV price war is aimed only at subverting the traditional color TV industry and maintaining low-priced product sales for a long time, then this price war is obviously more harm than good. Moreover, there is absolutely nothing that is likely to be cheap and we can continue to maintain good goods.
This is followed by someone telling you that where you picked up 100 dollars yesterday, there will be 100 pieces dropped every day. It will not be 50, nor will it be 10. In fact, except for the first day, the next 364 days may not even appear for 1 cent.
Internet TV brands fight price wars, these companies do not make money themselves, but let the original profitable TV companies with normal profits do not make money. This kind of subversion is killing the enemy 1000 and causing a loss of 800. Both sides have not benefited.
Internet companies have a small body, and most of them are light-asset models. Even if they fail in the end, their influence will not be too great. The old color TV companies are not the same, factories, employees, after-sales system, channel system, these are real assets, but also let a company, a market, an industry core development of healthy development. If these are affected, it can be imagined that in the future, the consumers of color TV will not be able to offset the cost of several low-cost TVs.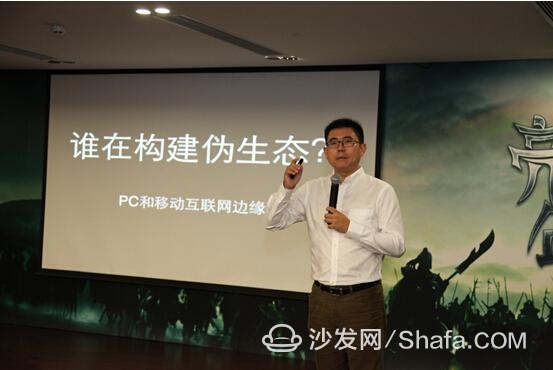 Barbaric growth, the end of the matter From the perspective of general business operations, companies need huge capital investment to develop next-generation product technologies, expand sales channels, expand after-sales systems, and provide more diversified services to users. The source of funds for enterprises will inevitably need sustained profit growth to support them. In addition, a normal manufacturing company may continue to receive external financing and expand its development only if its operating indicators such as income and profits continue to be healthy.
The development of Internet TV has experienced brutal growth. However, with the opportunity of iQiyi and Kukai Marriage, this kind of barbaric growth is the end. The curtain for integration has opened up. In the past few years, the buzzing Internet TV brands will usher in a round of reshuffle, and the number of people who can continue to survive will be much less.
For the old color TV manufacturing industry, fortunately Skyworth, Hisense, TCL, Changhong and other old color TV giants did not rush to imitate millet, music as the "loss-for-user" play. In terms of long-term development, it is the right path to adhere to the reform of the Internet on the basis of entities, which is the key to solving the problems of current production, supply and demand. Without an entity, it is a passive water, with no wood.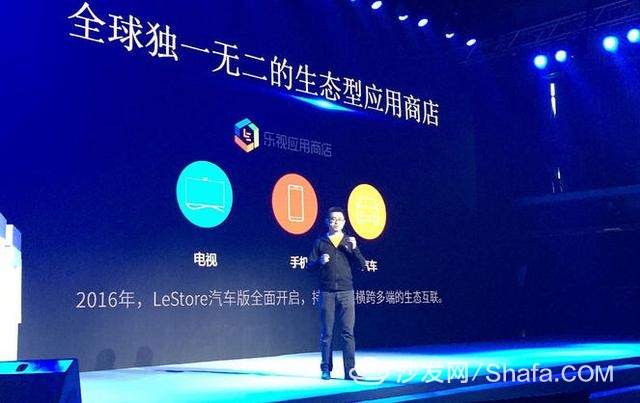 Oral dispute OR cooperation win-win situation?
Relying on the price war one road cannot solve the bottleneck and difficulty of the development of China's color TV. Shop around, this is the old habit of consumers in the past. But now, the price has not been as high as it used to be.
In addition to price, it depends on configuration, technology, services, and hardware and software. Internet companies have advantages in information, content, and other soft power. However, they are the only way to achieve their goals in service, technology, and hardware. . In other words, the partners can win together.
The valuation of Cool 3 billion yuan is not very high in China's Internet companies, but it has given practical lessons to the Internet TV brands including Xiaomi and LeTV: There will be a price war and a more valuable battle in the future. In the future, there will be LCD TVs, and there will be OLED TVs. In the future, there will be LeTV and Xiaomi, and there will also be cool open + iQiyi.
The price war is just an argument, the next-generation technical strength, the user-solution system of the established system, the online after-sales system for online and offline channels, and so on. With a large number of active user bases, Internet TV brands should really consider doing it. Something right now.
Smart TV/box information can focus on smart TV information network sofa butler (http://), China's influential TV box and smart TV website, providing information, communication, TV boxes, smart TVs, smart TV software, etc. Answering questions.
Epoxy Resin Seal Sensor
Epoxy resin seal type NTC temperature sensor with the properties of good stability, fast response, temperature resistance, convenient to use, has been already applied to air conditioner, automotive, electrical appliance and induction cooker. Temperature range is from -30°C to 105°C.
Epoxy Resin Seal Sensor,Stability Sensor,Greenhouse Sensors,Bus Sensor
Feyvan Electronics Technology Co., Ltd. , https://www.fv-cable-assembly.com