Recently, the new version of the high-tech LED micro-site, news client (APP) officially launched, the industry's first-hand report, original information, research reports, three-dimensional information integration has become the main product of the news client, from print magazine to the website, Then go to the micro-site, one-stop to meet the LED lighting industry for the first time to pay attention to market trends at any time and any place.

The high-tech LED news micro-station will also officially open the era of seamless reading of LED lighting information, and the new "enclosure movement" has quietly hit. The reporter learned that the new version of the micro-station will also introduce the directional push reading function. According to the domain attributes of the registered users of the micro-station, the real-time pushes of the latest industry events, market trends, company dynamics, and new product releases in the segmented areas of interest. Therefore, with the help of the mobile Internet platform, it provides accurate marketing services for the middle and lower reaches of the LED lighting industry.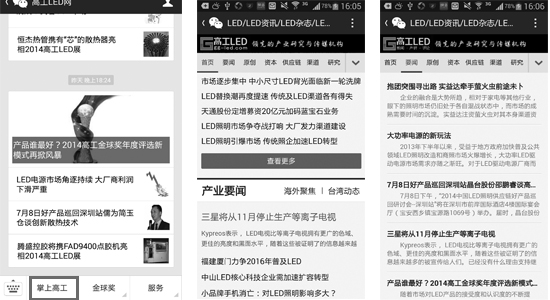 You can follow the high-tech micro-station in the following three ways:

1. Pay attention to the official WeChat of Gaogong LED, click on the high-level work to view the latest industry information;
Scan QR code and pay attention to Gaogong LED official WeChat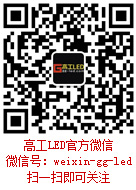 2. Download the high-tech LED news client (APP) to enjoy the information initiative directed push service anytime, anywhere;
Click here to download the app

3. Enter directly in your mobile browser to follow.

The high-tech LED news micro-station is located in the LED lighting industry chain enterprise high-end users (enterprise decision-making layer, management), with high-value users to introduce value, once the service pattern in the vertical segmentation field is formed, there will be sufficient commercial value. The potential can be tapped. Through this new "enclosure movement", Gaogong LED will open a personalized, comprehensive mobile information service, corporate brand marketing integration service platform.

This year, Gaogong LED will focus on the mobile terminal information transmission, and has now opened up the upstream and downstream industry chain (high-tech LED service industry chain enterprise decision-making layer, LED good product service supply chain procurement and product promotion, LED lighting channel service lighting enterprise And terminal channel), combined with APP news client + microsite + official WeChat + mobile website + microblog + high-tech LED network + high-tech LED magazine, forming a strong original report matrix, almost covering all mobile + PC + of high-tech LED Flat media platform.

Sensor Trash Can,Foot Sensor Automatic Dustbin,Foot Sensor Dustbin,Foot Sensor Trash Can
NINGBO ZIXING ELECTRONIC CO.,LTD. , https://www.zixingautobin.com