21ic News Movidius has announced that it has partnered with Toshiba Electronics Europe to develop a complete 3D system solution for the smartphone market.
This article refers to the address: http://
Movidius' MA1178 has been combined with Toshiba's 8 megapixel extended depth of field (EDOF) camera to ensure that manufacturers of 3D camera modules develop an irresistible 3D imaging solution that is perfect for high-end applications. smart phone. From the perspective of 3D synchronization, EDOF cameras have the advantage that traditional autofocus cameras cannot match.
Movidius's MA1178 dual ISP and video processor chip seamlessly integrates into the phone's existing platform with automatic calibration and configuration to simplify the design process and reduce manufacturing costs. Toshiba's 8 megapixel EDOF camera combined with the Movidius MA1178 brings a perfect focus fit to stereo images, resulting in superb 3D image quality. This system solution provides customers with the flexibility to implement two 8-megapixel EDOF cameras, or a combination of 8 megapixels and a 3 megapixel EDOF camera.
In the highly competitive mobile phone market, high-quality 3D imaging capabilities offer portable product manufacturers the opportunity to differentiate their products from their competitors' products, providing end users with the highest quality HD 3D experience and enjoyment. .
"Movidius' Myriad 3D solution delivers multimedia performance that exceeds the performance of any other company in the portable 3D market," commented Shiro Ando, ​​vice president of Toshiba Electronics Europe. "Movidius's leading 3D imaging capabilities complement the high performance of Toshiba's EDOF cameras, enabling handset manufacturers to meet their customers' requirements for a superb portable 3D experience. At the same time, they use software to correct distortions to simplify the manufacturing process, while not in production. Need laser adjustment again."
"The Movidius team is encouraged to work with Toshiba to develop this leading 3D solution," commented Sean Mitchell, CEO of Movidius. "In the highly competitive mobile phone market, customers who are always looking to differentiate their products will benefit from Movidius' innovative, best-quality 3D imaging solutions and Toshiba's leading EDOF camera supply in the mobile phone market. The global leadership of the business."
Movidius will showcase its MA1178 products and their 3D system solutions at the 2012 Mobile World Congress (MWC 2012) in Barcelona at the end of this month.
In the past 30 years, our company has been striving to create a high-quality and high-reliability 16mm power key switch. In order to enhance the competitive advantage in the world, our company has dozens of imported advanced testing equipment and has a complete ISO 9001 quality management system. The series On Off Key Switch products are strictly screened and repeatedly tested to provide customers with reliable products for the purpose of making customers rely on our quality.
One of the the most competitive factor of our key lock switch is that we have design a bran-new modal, ie, S301 serious , which is the only exclusive security key switch in the switches industry. Furthermore, the voltage and electricity of 16MM Key Switches is stronger, could supply bigger equipment and machines, like Metal Switches , Automotive Switches, Rocker Switches and Slide Switches .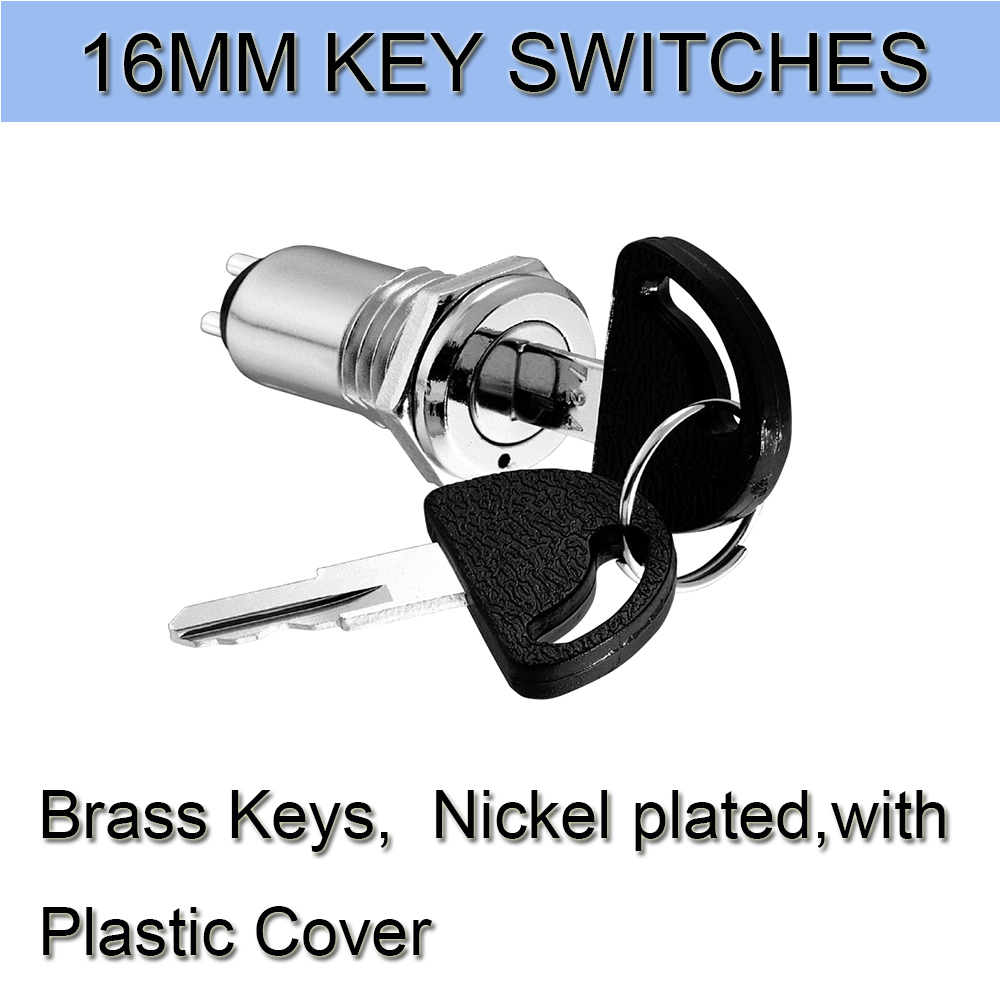 Quality assurance of our 16 mm key switch power lock: In order to meet the requirements of customers in Japan, Europe,the United States and the globe, our 16mm Key Switches have passed the European and American environmental protection RoHS certification, and can provide customers with a full range of key switch SGS material analysis report, UL certification and other Relevant third-party testing and certification.
16MM Key Switches
16Mm Key Switches,16Mm Push Button Switch ,16Mm Key Switch On Off,3 Position Slide Switch
YESWITCH ELECTRONICS CO., LTD. , https://www.yeswitches.com