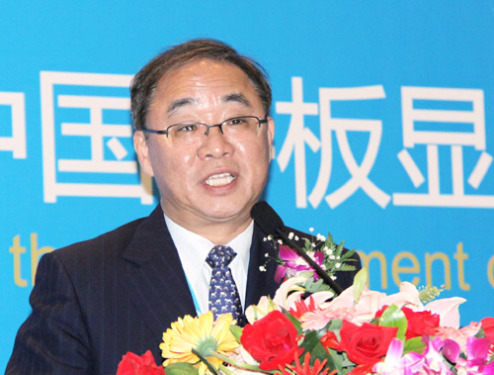 From September 5th to 6th, 2011, the "China • Beijing 2011 International Flat Panel Industry Summit Forum" jointly organized by the Liquid Crystal Branch of the China Optics and Optoelectronics Industry Association and Nikkei BP, was held in Beijing National Convention Center. The theme of this forum is "cooperation, innovation and development - to promote the development of China's flat panel display industry." More than 1,000 corporate representatives, experts, scholars and government officials from the flat panel display industry attended the forum.
Pictured: Vice President of Samsung Electronics' LCD Business Division Mr. Xi Junheng's speech Xi Junheng: From the beginning of 2007 to the present year, we can all see major technological advances, from HD to full HD. Last year, 3D TV was also introduced. The frame rate was increased from 120 Hz to 240 Hz. The development direction of LCD TV is now higher resolution and higher frame rate. LCD TV resolution is from FHD to 4 million pixels. Is super, with 32 million pixels, some people say that UD should be able to market soon, from the next summer London Olympic Games will transmit UD TV signal, UD is technically feasible, its resolution is four times higher than FHD While the frame rate evolved from 120 Hz to 480 Hz. The display of smart phones has now reached extreme resolution, and the constant competition has to provide higher resolution. Because of the large content, high resolution and low power consumption required, LTPS now competes with FFS, which is AMOLED. It is also developing at a resolution of 250. The previous spokesperson believes that IPS, iphone4, and white-on are introduced. We want to adopt a neutral position. For LEDs and white-on, I am still on the LCD side. On the other hand, everyone said that Samsung Mobile is also making a major investment, 320ppi, and also compared to 230ppi AMOLED. People think that the factors shown on the mobile side are not very important and not decisive.
Even though the tablet PC is rapidly developing and entering the competition for resolution, the tablet PC used to be 132 PPI. The next version must be doubled and the resolution will be doubled. AMOLED also wants to enter the tablet market. In the Tablet PC to achieve HD resolution, 3D computers also have great competition, 3D TV and some glasses to wear, as well as naked eyes, but this is not yet technically mature, is still in its early stages. I don't want to talk about 3D in detail. I don't want to talk about which 3D is better, because 3D content is limited. Now it is still 2D to 3D that can be converted. It can be easily converted from 2D to 3D display.
OLED display is also developing strongly, not only smart phones, transparent OLED displays, OLED TVs, flexible LEDs will appear next year or 12 years later, we will observe whether they can succeed in the LCD industry and make OLEDs become flexible displays. The difficulty is great, so we will observe. The second part I would like to tell everyone is that LCD is at a crossroads. Everyone knows the current situation of the LCD industry. We can't see clearly what this background is. I also explain that the environment we live in is overcast and we know that What can the sun show? In terms of the profit curve, since entering a negative profit curve last year, the industry's growth rate in the past year exceeded 20%, and suddenly it suddenly started from this year to 10% to 14%. Next year and next year, we worry not only about the current The situation is relatively bad. We will not see any signs of recovery in the coming years.
But in the future of the LCD industry, we feel that there are also dark and bright sides. We have also done analysis. Several previous spokespersons also stated that China's flat panel display industry is still developing, so in emerging markets, such as Brazil and India, , LCD, we see that it's share is still less than 50%, there are some indecision in this commercialization. In the future, there will be great potential for 3D and LED. I say that the penetration rate is less than 50%, and there is more than 50% of space for us to infiltrate, but the dark side is that the world's economy is in a state of cessation.
Then, China has already begun its eighth generation, and its display ecosystem is also changing. For example, Apple's impact on his brand strength because of his brand, his brand is very successful, he will have a great impact on the mobile device display, it can be said that they have a great influence, they will help LTPS Tablet growth, as well as OLED growth. Finally, the LCD value chain is being rebuilt. The backlight makers that used to be in the past are now assembling. Now they are starting to do only one because of cost considerations. What we see is an inevitable trend. In addition, we see that consumers also have some new trends. The new generation is certainly not the same as the old generation. The older generation only looks at the price. The younger generation is now not the same. The market is now beginning to be promoted by quality, especially in mobile devices. One, the value of consumer demand rather than the low price of demand, consumers are looking for value because they want a new way of life. Including mobile TV, the past is watching TV programs and watching videos on TV. But now they want their home TV to go beyond these functions, including 3D content, and many other functions. They use TVs like computers, and they want TVs to provide some different values. So what we have to worry about new products is that we have to The ability to meet the new trends in customer tastes gives them some convenience, attractive designs, and lifestyle-changing products.
For example, there is no need to charge every day, giving them the convenience of mobility and giving them new value. So the LCD is at the crossroads. What should we do? What should we do to overcome the difficulties of the moment? The answer is that there is no miraculous plan that can change our current situation. The second answer is that the next generation of products should be able to bring about differences. The third answer, I think, is that the AUO speakers also mentioned that they have to go back to the basics to emphasize simplification. 20 years ago we were relatively simple in the past, but it was also very cheap. Now I think we are in an era that is Build a new generation of simple devices using new technologies to support the next generation of product lines.
So, what are the next-generation display solutions, there are many solutions, but there are three major technical platforms, one is oxide, the second is a green display platform, and the third is an interactive display platform. Oxide TFT solution platform, some of the current first generation companies began to use his first generation, in the 6 to 7 square centimeters to use their second-generation mobile to use 20 square centimeters, and UD is 480 Hz plus SHV, the third is 50 square centimeters. We can compete with LTPS.
If we can implement high-end TFTs, we can compete with the LTPS production line, and we also talk about further improvements for moving images. In this case, the moving image can bring the best image effect, and in the future it is also possible to have a very good device with the same high-authenticity driving technology for 3D. Then the TFF platform will also emphasize high-fidelity 3D. The benefits are higher image quality, FHD resolution, better image quality, and better depth and angle. We insert 6 ms to improve performance. We believe that we will have better image quality and better overall high resolution.
Ninety-six percent of North American users use 3D glasses made of finite element glass. The proportion in China is still not that high. I also want to introduce a variety of comprehensive HD active glass mechanism 3D TVs, including Sony, Panasonic and Toshiba. Sony Samsung has unveiled a unified and simple 3D glass material, and you will see the FHD's 240 Hz and then soon turn to 240 Hz UD, 240 Hz. Last December was officially listed, and soon there will be ultra-high vision so-called SG, then this time do not need to wear glasses.
In addition, there are PTS that can make a variety of viewing angles exceed 18, in addition to oxide TFT platform has an ultra-narrow frame, a very narrow frame, the current frame can not be very thin, due to material problems, but there are oxide TFT, We will see that the border will be less than three millimeters, so at the same time it can be very large, the frame is 46 inches, and the border is very thin, can make a 184-inch video wall, next year we see that it will consume power again Will adopt new standards, more demanding and strict. This will affect a variety of terminal display devices also have backlight control, dynamic control to obtain power-saving solutions, bring green color display.
Compared with LCD, green display platform is mainly a new generation of display light efficiency is twice as good as LCD, electric infiltration display is twice as good as LCD. There is also an interactive display platform that can be used for recognition without touchscreens or pressure-sensitive technologies will be popularized. In this case, the scope of the application will be expanded. Then we see this interactive transparent display. People get information everywhere, so that they can get useful information anywhere. A lot of potential information will be presented through interactive transparent displays. For example, in a department store, you can learn about hidden information behind the purchase of goods.
This page is my summary. Over the past 15 years, in the history of LCD development, innovation has always occurred in difficult times. To overcome the current difficulties, innovation and powerful platform technologies can drive the next generation of product lines. , so technology can once again help us overcome the difficulties thanks to you.
Single Color Controller, also known as programmable lighting controller, the controller is the lighting program can be modified according to the needs of users, such as changing light flashing speed, time, synchronized, synchronous and asynchronous, and so on. And has good scalability and can be a combination of multiple control panels according to the needs of users synchronous and asynchronous operation to achieve higher requirements.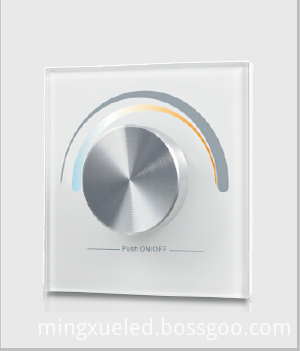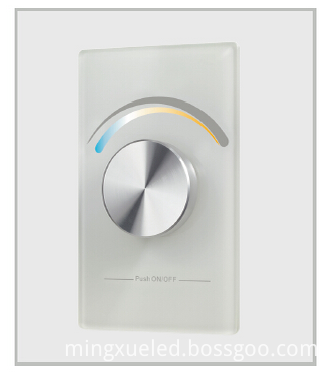 The Single Color Controller uses reliable hardware control 51 microcontroller core, and with the PC software editing lighting, download, and upgrade the computer USB interface communication, greatly improving ease of use controllers, but also energy-saving 60-70 %.
In supporting free software for easy editing, download programmed control program (ie, the light pattern), and has a unique software preview function, easy to modify, debug lighting effects . a Single Color Controller can make the eight output ports through the changing composition reached the end of the desired effect, Single Color Controller can also be a combination of a plurality of control panels to control more controllable way port (the largest currently available do 24 road extension technology will achieve more controllable way).
The control system can easily solve these problems is simple, low cost, but also more competitive. The controller software has now been three times to modify upgrades, making use of more convenient, more humane, we will better serve our customers.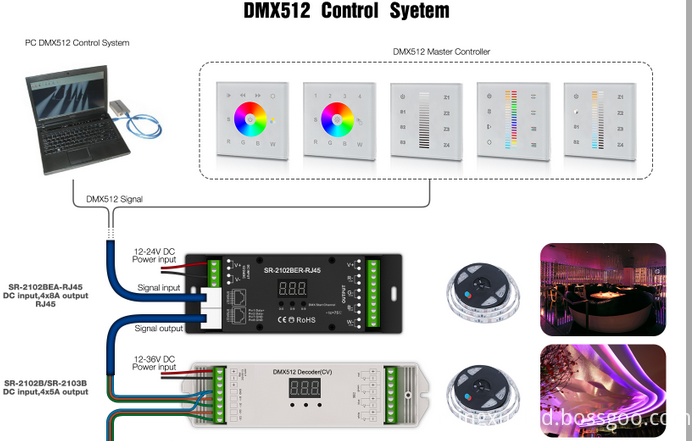 Mingxue Optoelectronics Co.,Ltd. has apply the I S O 9 0 0 1: 2 0 0 8 international quality management system certificate, For Single Color Controller, we apply the CE, RoHS and SAA certificate for our led lighting product.
Our R & D team can handle highly customized designs and offer OEM and ODM services.
We hope to set up a long-term partnership with you through our high quality products and our Sincere Service!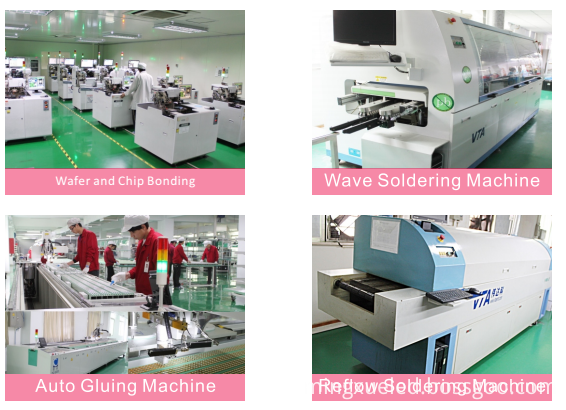 Single Color Controller
Single Color Controller,Single Color Rf Remote Control,Single Color Led Strip Controller,Mini Single Color Controller
Shenzhen Mingxue Optoelectronics CO.,Ltd , https://www.led-lamp-china.com