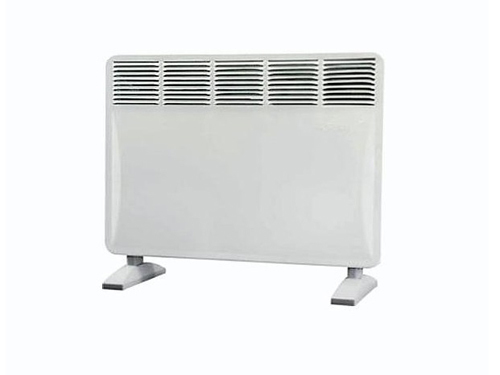 In the revolution of the electric heater, many electric heaters incorporate the function of a humidifier. While heating, the humidity of the room is maintained through humidification, which effectively avoids the drying of traditional heaters during heating.

Observers in the industry believe that product intelligence and diversification of functions will become a weapon of competition for small household appliances. A good small home appliance product must be guaranteed to be convenient and comfortable to use, regardless of its sense of touch and control. To bring convenience to everyday life, consumers can simply implement one or two buttons.

Enjoy healthy small appliances to become popular

With the continuous improvement of the quality of life of consumers, some personalized enjoyment of small appliances has been more and more popular with consumers, such as fruit and vegetable machines, air purifiers, water purification equipment, net drinking machines. Relevant data show that the average household per household has nearly 40 types of small household electrical appliances, while China's large and medium-sized cities average less than 10, and the market potential is huge.

In addition, health-related small air purifiers, water purification equipment, net drinking machines and other small appliances have begun to enter millions of households. Professionals pointed out that as people's affluence and social civilization continue to increase, the pace of life continues to accelerate, and consumer demand for personalization and fashion continues to emerge. Enjoyable and healthy small appliances will be further popularized.

Design pays more attention to personalization

With the continuous improvement of consumers' cultural quality and aesthetic ability, people pay more and more attention to the appearance and functional design of small home appliances, and more and more consumers will want to highlight their own distinctive personal opinions. The integration of personalized customization into product design will be an inevitable trend in the development of small household appliances market.

The iPhone touch-type design that was popular all over the world last year is now widely used in the design of small household electrical appliances. For example, the models of the "hot dog" rice cookers such as Midea have adopted a touch-screen design and have abandoned the traditional button design. And Angel used the large touch LCD screen on a net drinker, which is beautiful and practical.

Foreign small appliances occupy the domestic market

With the increasing market potential of small home appliances in the domestic market, many well-known small household appliance manufacturers from abroad have also entered this market. It is reported that this year's famous Swiss brand Nordic household appliances, the United States well-known Westinghouse appliances, etc., have entered the United States stores and exclusive sales.

"Foreign home appliances landing on the beach will undoubtedly satisfy more consumers with different needs." Observers said that the introduction of these products will enrich the lives of the public. For example, the aroma humidifier produced by Westinghouse Electric can add essential oils and other items; Electronic wine cabinets produced by home appliances can achieve automatic constant temperature and humidity, ensuring the storage environment of wine, and these products are currently relatively rare in the country.
MC Flex Indoor Rental LED Display
Advantage of Indoor Rental LED Display P3.91 P4.81
1. Lightweight. Convenient in transporting and installing & saving labor cost, suitable for flow shows.
2. Nice appearance and simple structures.
3. Jointed correctly, being installed & dismounted by one person without tool.
4. Humanized operating interface with breakdown indicator lights, easy to maintain.
5. High debugging brightness and no damage to gray scale, achieving the debugging technology for nice image.
Indoor Rental LED Display
Indoor Rental LED Display,Indoor Rental LED Screen,Indoor Rental LED Screen Display,Indoor Stage Rental LED Display
Shenzhen Macion Optoelectronics Technology Co.,Ltd. , https://www.macion-led.com