All walks of people have entered the smart wearable market, including mobile phone manufacturers, sports brands, health care brands, and new entrepreneurs who want to share a piece of food. Among them, GPS manufacturers represented by TomTom and Garmin have a place in the first wave of fighting. However, following the Apple smart watch and Google's Android Wear army, the future GPS manufacturers are likely to struggle.
The smart wearable market has been greatly warmed since the second half of 2013, and various manufacturers have launched products in the first phase of the Consumer Electronics Show (IFA) in Berlin in September 2013 and the Consumer Electronics Show (CES) in early 2014. In the fight, Samsung Electronics and Sony, the mobile phone manufacturers, achieved good results in terms of brand advantage and marketing resources, but the new entrepreneurs Pebble, Fitbit and Jawbone did not perform as well, and sports brands such as Nike and Eddie. Adidas, GPS manufacturers Garmin, and TomTom also have a place.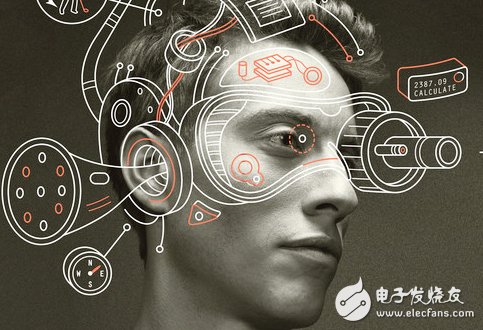 According to the latest survey by ABI Research, the sales volume of smart bracelets in the first quarter was about 2.35 million units. Among them, the new entrepreneur Fitbit had some product quality problems, but because of its stable position, Garmin just entered the market and jumped to the second place, Nike. It is ranked 3rd, Jawbone is ranked 4th; smartwatch sales of about 500,000, Samsung and Sony occupy the top two, Pebble and Casio (Casio) closely follow.
GPS manufacturers said that because Apple and most mobile phone manufacturers have not yet officially launched, most consumers are still waiting to see the smart wearable device. The smart bracelet is much larger than the smart watch because of lower unit price and clear product positioning. Since GPS manufacturers used to have a lot of ink in the field of outdoor sports and fitness, they have a good market in the GPS watch and fitness bracelet market.
Take TomTom as an example. The GPS sports watch that it launched in cooperation with Nike can connect Apple products, and the price is lower than 200 US dollars. The sales performance is not bad. Garmin launched the first fitness bracelet Vivofit in the first quarter. Although it can't be used with mobile devices, it has a standby time of up to one year, and the price is under $130. The global shipment has already reached about 1 million, making it a dark horse in the smart bracelet market.
After other GPS manufacturers are not falling, Mitac adopts a two-line approach of branding and OEM. Its Magellan brand smart sports watch is priced at US$149. It has been listed in the US in the first quarter. A well-known sports brand OEM smart watch; the research and development of the Papago brand is based on the research and development of the investment, will launch a series of smart wearable devices combined with cloud services with the GoLife brand.
Smart wearers believe that although GPS manufacturers have achieved certain results in the smart wearable market at this stage, the real war has not yet started. It is expected that after the launch of the first smart watch and Android mobile phone camp in the second half of the year, the market will appear sharply. Shuffle; mobile phone manufacturers have strong brand preference and channel marketing resources, and are expected to gradually sweep the smart wear market. The space for small and medium-sized operators will be significantly squeezed, but smart wearable products are expected to be diversified, and small and medium-sized operators are still Have the opportunity to fight for a niche market, or find their own blue ocean with a low-cost strategy and a special software and hardware integration model.
Bluetooth Headphone/Noise Cancelling Bluetooth Headphones/Wireless Bluetooth Headphones
Items introduction:
We are works on Wireless Bluetooth Headphones/Noise Cancelling bluetooth headphones
1: Function:Bluetooth, Microphone,Noise Reduction
2: Feature: High quality with 1 pcs of bluetooth headphone, 1 charging cable
3:Use for :PC / mobile Phone /listening music and suit for Bluetooth device
Its can attractive to purchase and use for the customer.
Items as below:

Bluetooth Headphones
Bluetooth Headphones,Anc Bluetooth Headset,Bluetooth Headset,Bluetooth Earphones
Shenzhen Greater Industry Co., Ltd. , https://www.szgreater.net