Switch Type:
Push-button switch
Source Color:
White or Yellow
Crust Color:
Colors Are Optional
Certification:
CE, RoHS, UL
Solar Panel:
3.4W(1.7W 9V*2PCS)
Light Source:
10 PCS Super Bright LED (8 PCS + 2 Reading Light)
Lighting Class:
5 Brightness Settings
Charger:
Solar and AC 110V-260V
Additional LED Bulb:
0.9W, 5m Cable
Music Player:
Play Music From SD,U-Disk,MP3,etc
Product Color:
Orange,Green,Yellow,Blue,Red
Transport Package:
Color Box
Specification:
12pcs/carton
4500mAh/6V solar led camping lantern
FM stereo radio
MP3 Music player: play music from SD,U-disk,MP3,etc.
LED bulb:
Additional LED bulb to be connected separately to the solar lantern,
LED blub: 0.9W, 5M cable (9pcs of LED)
Specification:
| | |
| --- | --- |
| solar panel | 3.4W/9V Poly-crystalline |
| battery | 6V/4500mAh Lithium battery |
| light source | 1W LED, 120LM-130LM |
| working time | 17-175hours (depend on different brightness mode) |
| charging time | 10-12 hours |
Packing details:
Unit Weight: 1.75kg
Color box:182*142*153
12pcs/ctn;
CTN SIZE:460*410*350mm
NW/GW: 21/22KGS
20' GP:5400PCS
40' HC:12800PCS
Product Full Information:
Solar panel:3.4W 9V polycrystalline, foldable with 2.5M cable
Light source:1W LED, 120LM-130LM Â 
Battery: 4500mAh 6V Lithium battery                                          
Mobile phone charging: USB port, with 5-in-1 USB charging connectors (Nokia 6101, Mini USB, Micro USB, Samsung G600, iPhone)
Lighting: 5 brightness settings 
LED battery capacity indicator: yes
Overcharge and overdischarge protection: yes
Rechargeable by AC charger: optional 
IP grade: IP44(lantern), IP65(solar panel)
FM stereo radio
MP3 Music player: play music from SD,U-disk,MP3,etc.
Additional LED bulb to be connected separately to the solar lantern, LED blub: 0.9W, 5M cable (9pcs of LED)
Lighting Time:
Bright-58 hours, for walking and socializing
Brighter-24 hours, for cooking and working
Brightest-15 hours, for studying and precision work
Bed-100 hours, for sleeping
Reading light-75 hours,for reading
LED bulb-16 hours
Product colors optional:
yellow,green,blue,orange,black,grey
 
Why choose us?
1. We are a professional manufacture, focus on solar home lighting products, with more than 500 employees, 20 R&D engineers do services for you, Welcome OEM and ODM.
2. Hardware equipment:
Our manufactory building covers an area of 10000 square meters, 10 production lines, 10 assembling lines, 25pcs injection, 15pcs mould, 12 SMT,  8pcs printing machines, etc...  
3. Certificate:
our products have the certificates of CE, RoHs, SONCAP, SASO, FCC, IEC... 
4. Convenient lacate:
Our factory is located in Longhua, Baoan, Shenzhen, Guangdong Province, China. Shenzhen borders Hong Kong. Only 10 minute from Shenzhen airport by car to our factory. 
5. High quality and good performance
we provide high quality and performance solar home lighting products. Power-Solution attach great importance to control quality, our client include: Carrefour, Wal-Mart, Ring, freeplay, Binatone, Mahindra solar, etc.... 
6. One year guarantee and over 3 years lifespan
solar panel: use 5-10years
LED: over 50000hours, up to 5 years lifespan
Battery: over 3 years lifespan 
7. Favourable Payment term: We can quote you EXW,FOB,CRF and CIF price. The delivery port can be Shenzhen or Hongkong and any China port. We accept T/T ,L/C, western union, paypal,etc. 
For MOQ order: we sopport customer brand LOGO printed on gift box and products for free
8. Fast delivery time:
For sample order: we can delivery within 3 days
For trial smaller quantity order(packing with factory neutral box): we can make it delivery time 10-15days
For mass quantity order, up to MOQ(packing with customer`s brand LOGO): delivery time: 25-30days
Aluminum Printed Circuit Boards Contain a Thin Layer of Thermally Conductive Dielectric Material that Transfers Heat
There are many names for these products; Aluminum clad, aluminum base, Metal clad printed Circuit Board (MCPCB), Insulated Metal Substrate(IMS or IMPCB), Thermally conductive PCBs, etc- but they all mean the same thing and perform the same way.
How Are Aluminum PCBs Made?Layers
A thin layer of thermally conductive but electrically insulating dielectric is laminated between a metal base and a copper foil. The copper foil is etched into the desired circuit pattern and the metal base draws heat away from this circuit through the thin dielectric.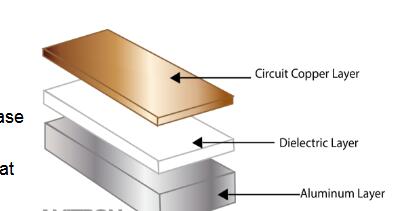 Benefits of Aluminum PCBs
Heat dissipation is dramatically superior to standard FR-4 constructions.
The dielectrics used are typically 5 to 10 times as thermally conductive as conventional epoxy-glass and a tenth of the thickness
Thermal transfer exponentially more efficient than a conventional rigid PCB.
Lower copper weights than suggested by the IPC heat-rise charts can be used.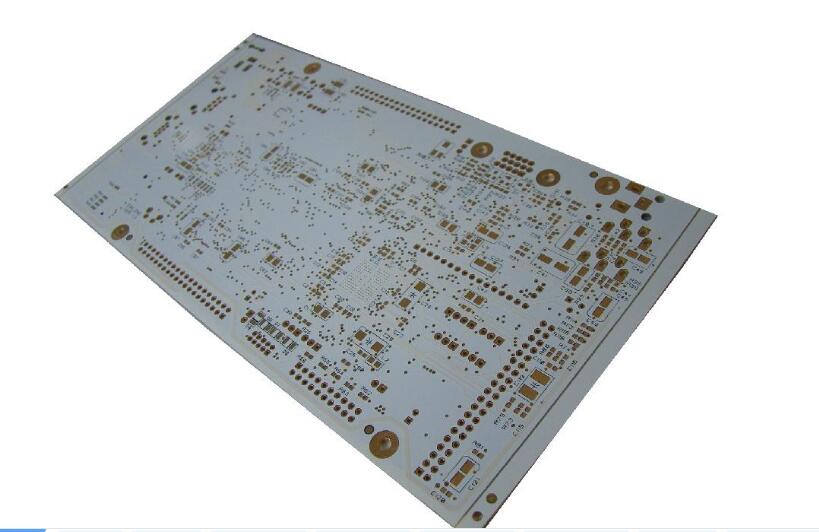 Applications of Aluminum PCBs
Although Power Converters and LEDs are the largest users of these products, Automotive and RF companies are also looking to take advantage of the benefits of these constructions. While a single layer construction is the simplest, other configuration options are available at Topscom, including:
Flexible Aluminum PCBsFlex
One of the newest developments in IMS materials is flexible dielectrics. These materials feature a polyimide resin system with ceramic fillers which provides excellent electrical insulation, flexibility and of course thermal conductivity. When applied to a flexible aluminum material like 5754 or similar, the product can be formed to achieve a variety of shapes and angles which can eliminate costly fixtures, cables and connectors. Although these materials are flexible, they are intended to be bent into place and remain in place. They are not suited for applications that are intended to be flexed regularly.
Hybrid Aluminum PCBs
In a `Hybrid` IMS construction a [Sub-assembly" of a non-thermal material is processed independently and then Topscom Hybrid IMS PCBsbonded to the aluminum base with thermal materials. The most common construction is a 2-Layer or 4-Layer Sub-assembly made from conventional FR-4. Bonding this layer to an aluminum base with thermal dielectrics can help dissipate heat, improve rigidity and act as a shield. Other benefits include:
Less costly than a construction of all thermally conductive materials
Provides superior thermal performance over a standard FR-4 product
Can eliminate costly heat sinks and associated assembly steps
Can be used in RF applications where a surface layer of PTFE is desired for its` loss characteristics.
Use of component windows in the aluminum to accommodate through-hole components. This allows connectors and cables to pass connections through the substrate while the solder fillet creates a seal without the need for special gaskets or other costly adapters.
Multilayer Aluminum PCBs
Common in the high performance power supply market, multilayer IMS PCBs are made from multiple layers of thermally conductive dielectrics. These constructions have one or more layers of circuitry buried in the dielectric with blind vias acting as either thermal vias or signal vias. While more expensive and less efficient at transferring heat as a single layer designs, they provide a simple and effective solution for heat dissipation in more complex designs.
Through-Hole Aluminum PCBs
In the most complex constructions a layer of aluminum can form a `Core` of a multilayer thermal construction. The aluminum is pre-drilled and back-filled with dielectric prior to lamination. Thermal materials or sub-assemblies can be laminated to both sides of the aluminum using thermal bonding materials. Once laminated, the completed assembly is thru-drilled similar to a conventional multilayer PCB. The plated through holes pass through the clearances in the aluminum to maintain electrical insulation. Alternatively a Copper core can allow both direct electrical connections as well as with insulated through holes.
Aluminum Pcb,Aluminum Pcb Boards,Aluminum Pcb Board For Led,Led Aluminium Board Pcb
Topscom Technology Co., Ltd. , http://www.pcbassemblycn.com